| | |
| --- | --- |
| | A Letter from Dennis |
Hello! My son Dennis Scoggins was paralyzed from the waist down almost 4 years ago in an auto accident. He will be 14 this month! Shriner's Hospital in Sacramento has been taking care of him since shortly after the accident. This year, we were there in January, March and now we must go again June 6th When we were there in January, Dennis was fitted for a "shell" to participate in a research project with Dr. McDonald, the spinal cord physician. We got the shell when we returned in March. This shell will hopefully help slow the curvature of the spine that has been getting progressively worse since his accident. I wanted to send some pictures to show you what we do when we go to Sac. The people there are so wonderful!!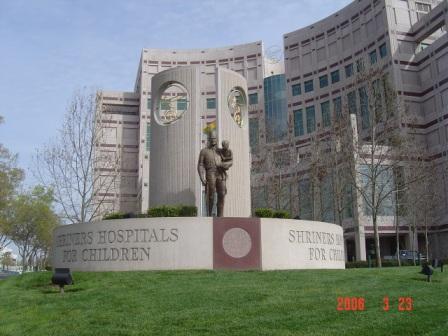 Shriner's Hospital is beautiful all year long, but is especially beautiful in the spring!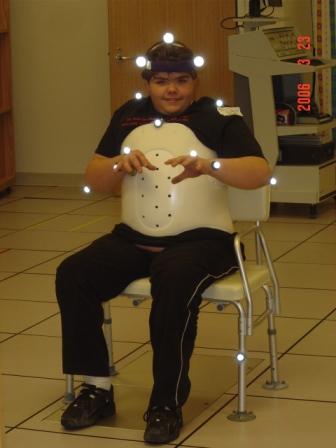 You cannot see these lights with the naked eye, but there is something to do with the infrared lights and when taking the picture from the front of the room, the camera picked them up!
We are in the research lab in the basement. They are measuring his reach with the shell on...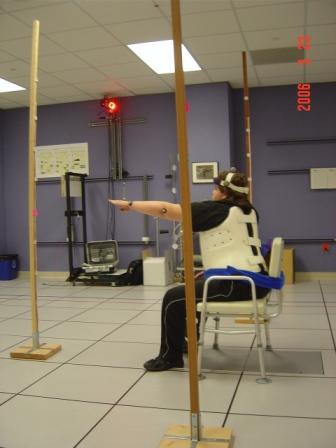 and with the shell off!
I just wanted you to see up close another aspect of what wonderful things you help to do!!
Thank you so much!
Diana Nordin